About Us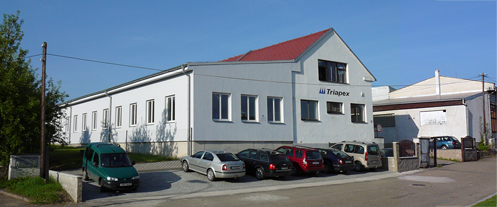 The Triapex s.r.o. company was founded in 1996 and focused on the development and manufacture of vertical packaging machines and loose material dosers.
Over time, it has extended its activities and developed new devices and technologies which have impressed customers in many countries around the world.
Nowadays, customers can be supplied with automatic packaging machines, lines, dosers for loose, liquid and piece materials, various types of conveyors and complete transport lines, filling lines for various types of containers, bottles and boxes. We also manufacture various counting, weighing, control and handling systems.
Our company employs a staff of about 45 of various professions, with a large part of the production of components for machines and lines being done in collaboration with advanced technologies of high accuracy.
Great emphasis is placed on the quality and progress of the company, which is evident from the fact that 25% of the staff are employed in the development of new devices and technologies.
News
show all messages